Another Successful Jeff Kenney Historic Tour comes to the V House
The Vonnegut House would like to thank Jeff Kenney, Kathy Taylor Mulder and the Culver Marina for coming by with 20 guests on a historic tour of the Clemens Vonnegut Jr. House on August 8, 2017 and we got a chance to peek across at the two other nearby Vonnegut Lake Max vacation village houses, known locally as the Yellow House (Bernard's House, AKA Kurt's Family House) and the House of a Thousand Candles, (AKA Creighton's House). The tour lasted about 2.5 hours on a beautiful evening and seemed to satisfy a lot of curiosity.
As he has done before, Jeff advertised a Pontoon Boat historical tour with the help of the Marina who lent a boat and captain, and this time he decided to land at our old wooden pier!
Jeff, Culver born and raised, and a bit of a local treasure, a long time Culver Citizen Newspaper editor and reporter and now Academy Historian and Director of the Culver Academies Museum among other things, can talk at some length about just about any house on the lake over 50 years old, so having him come by was an honor on his Magic Pontoon of Memories. The 20 guests all brought some neat insight into the place, from some secret Vonnegut's with personal time spent at the house, to a local English teacher whose wife surprised him with the trip, to some neat people with strong Culver ties who had never known there was a Vonnegut Connection until they saw the tour advertised. They were all treated to a co-host of sorts who is both personally and professionally steeped in Vonnegut and Lake Max History for many reasons, Kathy Taylor Mulder of Indianapolis. Kathy is a long time friend of the house and has personal connections through family to this curious clan of Allemans who settled up here on the lake 125 or so years ago in addition to expertise in both historical research and digital archiving and library science.
Thanks to all for coming and I hope you learned a lot and had fun walking in this place where a lot of neat things happened, historic literary ideas were conceived, and feel free to come back (and even stay a while)!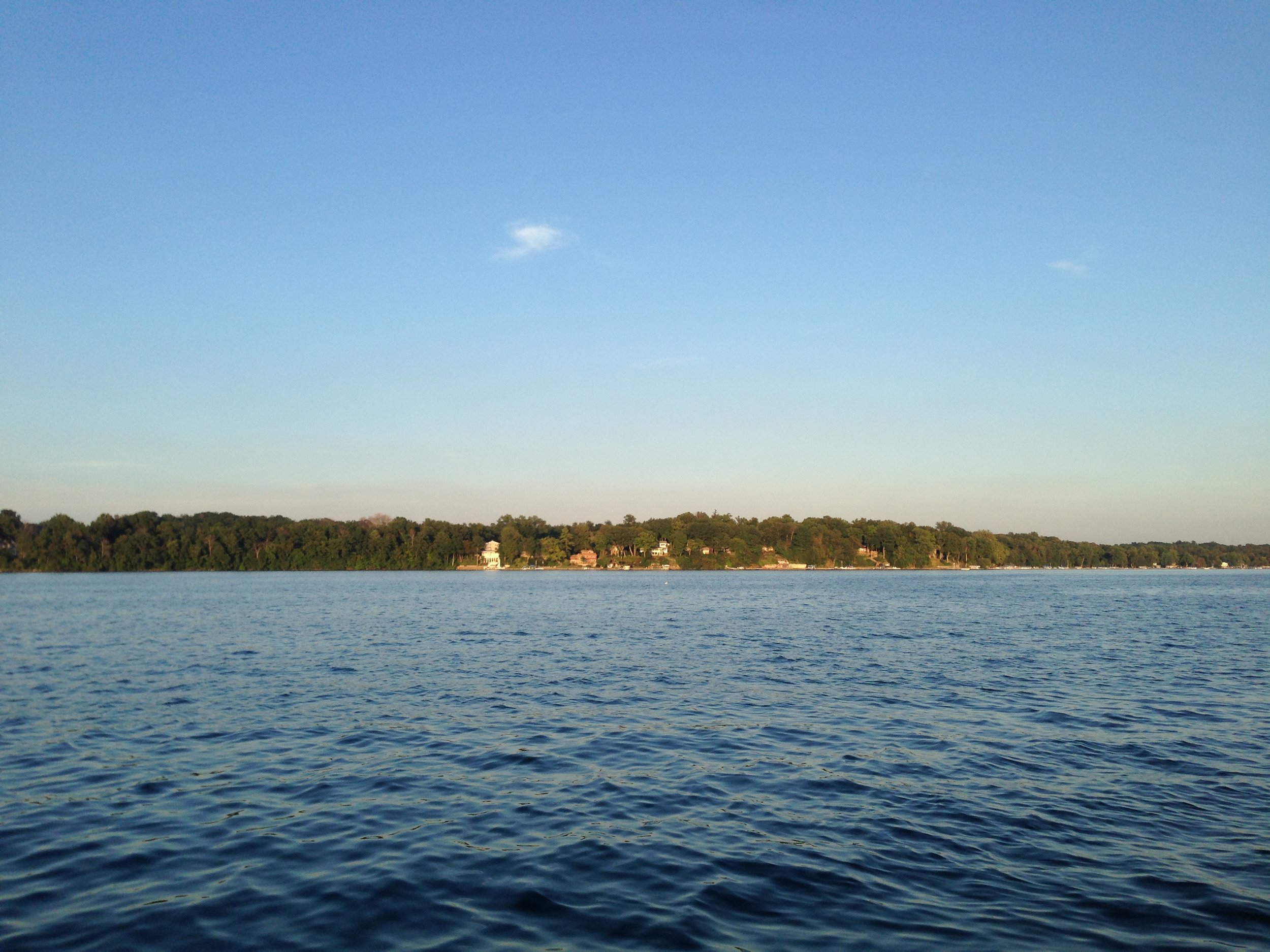 A few Photos of the Vonnegut Lake Maxinkuckee History Tour